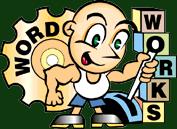 Welcome to Compass Business Writing!

If you are going on a trip, it's a good idea to bring along a map to help you get to where you are going. Sometimes when you are trekking across country, there are no roadsigns to read or landmarks to sight and you get lost. That's when you need a compass to point you in the right direction.

At COMPASS BUSINESS WRITING, we provide start up businesses with the maps they will need to successfully start their journey and help established businesses to extend their reach and to grow. We make businesses easier to run and more profitable because we help entrepreneurs communicate more effectively with the important people in their lives -- customers and clients, employees and venders.