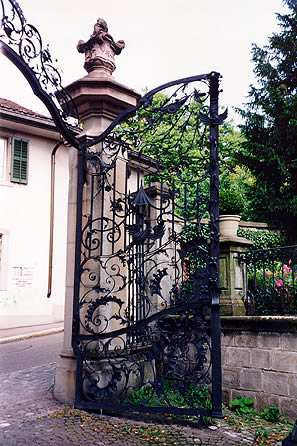 Originally a 31 chapter novel , At Providence's Gate was then written as a screenplay, which currently is complete. Now it is being rewritten as a totally different novel with 24 chapters completed and only one left to finish.
However, this is a work in progress... one that you are invited to critique and make suggestions for changes. These changes may be storyline or plot changes or they may be as simple as offering alternate words. It is totally up to you.
I won't promise to use your suggested change, but I certainly will appreciate reading your thoughts and ideas.





A note on punctuation. When I copied and pasted I learned that the quotation marks and apostrophes didn't copy. I will, in time correct this problem. Buth for now, please tolerate it.
What's New?
I began posting chapters on 4 August 2002. I have been remiss in adding chapters to the site, but will begin adding more in the near future.